Gridiron Strategies Oct-Nov 2014
© Copyright 2014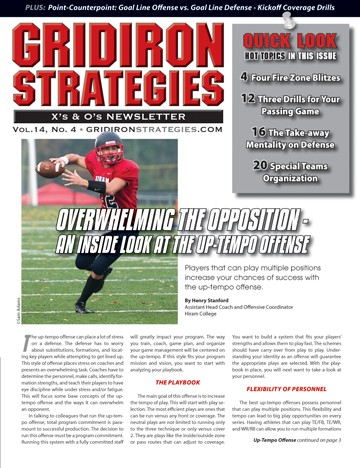 Supplementing Your Running Game with Screen Concepts
Stopping the Up-Tempo, No-Huddle
Defending the Spread Offense
Using Quick Circuits to Maximize Individual Time
Punt Pressure
DEFENSIVE PURSUIT DRILLS
Kickoff Coverage Drills
Using the Clean and Jerk as Your In-Season Workout
POINT-COUNTERPOINT ATTEMPTING A GAME-WINNING FIELD GOAL
MORE ISSUES
X's & O's FROM THE VAULT
Right Doubles, Shuffle-Pass Right
Jeff Shutter Assistant Coach, Franklin And Marshall College, Lancaster, Pa.
DIAGRAM: This is a great play, especially for second-down-and-long situations. The TE arc releases and blocks the force defender. The strong-side OT combo blocks the DT with the strong-side OG to the LB. The center blocks his man on the backside. The backside OG pulls upfield and folds to the LB. The backside OT pulls and makes a kick-out block on the last man on the LOS.
MORE X's & O's
SIGN UP FOR THE
PLAY OF THE WEEK
NEWSLETTER
FEATURE ARTICLES
Supplementing Your Running Game with Screen Concepts
by Ray La Forte Offensive Coordinator • United States Coast Guard Academy
The USCG comes into every game with six different screen plays with each one having multiple variations.
As America's smallest National Service Academy, our cadets are faced with many daily challenges. We have continued to adapt and adjust our football practices to meet the demanding cadet schedules and rigors. Along with academic schedules routinely set at 20 credits and shorter practices come many obstacles. One obstacle that we have normalized over our 16 seasons is our height and we ...more...



OFFENSE
Packaging Plays Part III Packaging Three Concepts Together
Rich Hargitt Assistant Head Coach and Offensive Coordinator • Ashbrook High School (NC)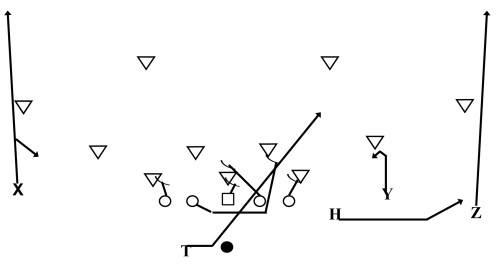 In the previous two articles on packaging plays, we looked at ways to package a pair of concepts together. In this article we are delving into new areas of packaged concepts. We will be looking at packaging three concepts together. The reason that an offensive coach would want to package three concepts together is that it allows the offense to a ...more.



DEFENSE
Defending the Spread Offense
Casey Jacobsen Co-Defensive Coordinator • Morningside College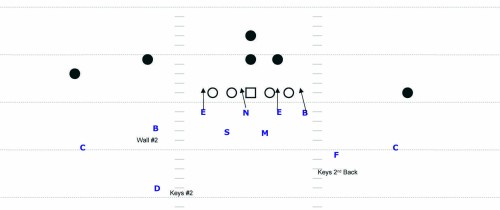 To defend the spread offense, the first thing you have to do is understand WHAT the offense is trying to accomplish and HOW they are trying to accomplish it. There are three things we talk to our defensive players about in regards to the spread and defense in general – numbers, leverage, and matchups. These concepts apply against all offenses, but are magnified against the spread because of spacing.

The spread offense is attem ...more.


SPECIAL TEAMS
Punt Pressure
Michael Cieri Special Teams Coordinator & Defensive Line Coach • Montclair State University
PART 1. A two Tiered Circuit Drill Program that Fine Tunes the Development of Critical Punt Pressure Skills
The Red Hawks football program considers special teams to be "The Core" of the football operation. We firmly believe our offense and defense cannot be successful if "The Core" isn't at its strongest. Our head coach s ...more.



STRENGTH & CONDITIONING
Using the Clean and Jerk as Your In-Season Workout
Tim Tobin Assistant Coach and Strength and Conditioning Coach, Tusculum College
The clean and jerk is the ideal in-season workout and designed to increase explosiveness.
In our weight room, the clean and jerk is our lift during the season. It builds explosiveness and has shown to keep athletes healthy. The clean primarily works the hamstrings, lattisumus dorsi, biceps, and trapezius muscles. Players learn with this li ...more.


DRILLS
Using Quick Circuits to Maximize Individual Time
Mark Reddy Defensive Coordinator • Olivet Nazarene University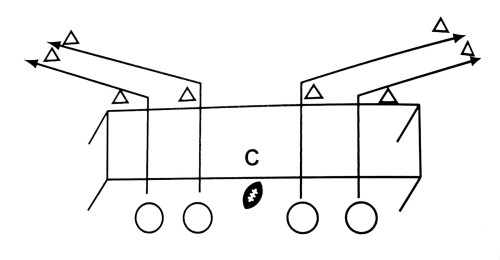 Running, tackling, and turnover circuit drills – if practiced with the proper techniques – will help improve your overall defense.
One of the biggest challenges coaches face is trying to get everything to fit into their practice plan. It doesn't seem to matter the length of practice – you always feel like you could use a l ...more.
MORE X's & O's
Recruiting Calendar Progression
As high school and college coaches approach signing day on Wednesday we are all about to also push play on the next recruiting cycle.  Of course we all know that recruiting never really stops and many of us at both the college and high school levels are already well ahead on the Class of 2017 …
REFLECTIONS ON AMERICAN BOWL 2015
  STARS AND STRIPES vs. MEXICO?S UNDER 19 ALL-STAR TEAM By Rey Hernandez, Retired College and High School Coach On December 18, I had the opportunity to coach on a football staff that prepared a group of San Diego County high school seniors who were representing the United States in a game played between Mexico?s …
Disguising Run Support and Pressures with Your Linebackers
Last off-season I spent more time than normal listening to offensive coaches, and not just at clinics, because this past off-season we had an offensive coordinator to hire.  This gave me a great opportunity to listen to the different candidates talk about their offensive schemes.  The biggest thing that struck me at the end of …
Bunch ?Shallow? ? A Compliment To Bunch ?Double Post?
Bunch Formation ? Shallow Concept The ?Shallow? concept out of the Bunch Formation is a great compliment to the ?Double Post? concept that I talked about in the previous blog.  The ?Shallow? is the answer for when a defense drops 7 or 8 into coverage to take away the ?Double Post? or deep throws. Skill …
Emerson, Bloom, et. al. for 2016
Ralph Waldo Emerson once said, ?The secret in education lies in respecting the student."  Thinking about that as a self-evident truth is a great way to jump into our coaching practice for 2016.  Most of us (especially those who also teach and coach football) are familiar with the work of Bloom, his colleagues, and followers. …
Home | Magazine | Back Issues | Shopping | Subscribe | Contact

Girdiron Strategies
P.O. Box 14007
North Palm Beach, FL 33407

1-800-537-4271 option 4

Copyright 2016, Gridiron Strategies
a division of
AFM Media, LLC.
All Rights Reserved.